A wart is a small growth with a rough texture that can appear anywhere on the body. It can look like a solid blister or a small cauliflower.
Warts are caused by viruses in the human papilloma virus (HPV) family.
The appearance of a wart depends on its location on the body and the thickness of the skin.
Palmar warts appear on the hand. Plantar warts affect the feet.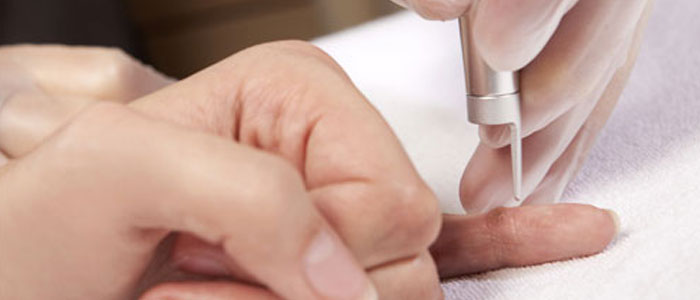 Are Warts Contagious?
Unfortunately, yes. You can get warts from touching a wart on someone else's body, or by coming in contact with surfaces that touched someone's warts, such as towels or bathmats.
You can spread warts from one part of body to other by touching the wart.It is important not to pick at your warts and to wash your hands promptly and thoroughly any time you touch one of your warts. If you have warts in an area where you shave, keep in mind that shaving over the wart could transfer the virus to the razor and then spread it to other areas of your body.
How warts can be treated?
Electrosurgery and Radio frequency ablation are methods by which warts can be removed almost painlessly and immediately. Using either topical (by applying a cream) or local (using a small injection) anesthesia, the procedure is quick and painless to the patient. Healing occurs over a period of 3 to 10 days depending on the size and the depth of the lesion. These methods do away with the long and tedious process of wart paints and creams, and are of particular help in preventing warts from spreading further.