It is true that your hair reflects your health and adds character and grooms your face. All men and women alike yearn for thick , luxuriant and gloss hair. There are many reasons for your hair to change in texture, to thin, to shed or one may actually experience more permanent loss.
The commonest cause in younger individual is dietary and nutritional deficiencies primarily due to poor earring habits and following diet fads. This can result in very low levels of iron, Vitamin B12, Vitamin D3 and Calcium.
Another common reason is excessive handling of hair with hair styling devices, products and chemicals.In recent times there is higher incidence of male and female pattern baldness in girls and boys as early as in their teens and this could be attributed to lifestyle influences which precipitates hormonal imbalances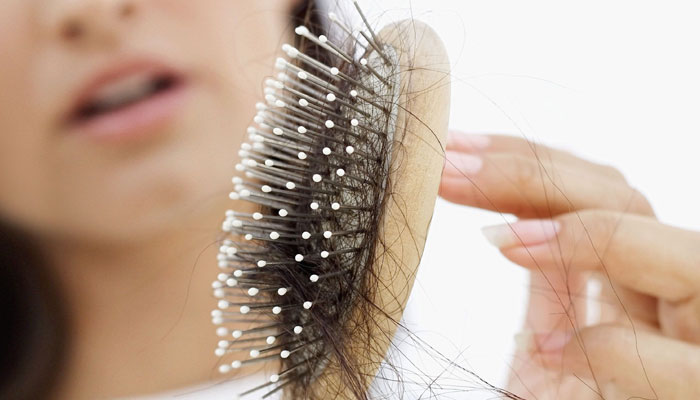 Excess of male hormones or testosterone in a female body, high prolactin levels and thyroid irregularities can first manifest as excessive and prolonged hair fall.
In older individuals the commonest cause could be menopause in women and familial male pattern baldness in men. Illness and medication can cause acute shedding of hair.
Nutritional deficiencies are often a cause. In all age groups underlying scalp conditions such as psoriasis, seborrheic dermatitis, severe dandruff , folliculitis of the scalp allergies mainly related to products can lead to chronic hair loss. Almost all of the above conditions needs to be assessed and diagnosed correctly. Investigations and appropriate tests can help pinpoint the cause and thus hair loss can be stopped and new hair re-growth stimulated with good recovery over four to six months.
At Nu Skin Clinic Dr. Shobana Sivaraja, designs special hair care programme after detailed analysis of your scalp, hair and investigation. Below are the few hair loss treatments available at NU SKIN CLINIC.
Scalp Microneedling
This is a very useful treatment option, that is employed as the first line of management in our Clinic, along with topical agents. Planned for 6 to 12 weeks, depending on the severity of shedding, this treatment helps control shedding of hair, and promotes regrowth. This treatment is used for both men, and women with hair loss, and has shown significant promise. Maintenance is continued once the initial cycles are completed, usually with topical applications.
Platelet Rich Plasma Therapy
This modality stimulates the hair stem cells, and help in hair rejuvenation – with a resultant increase in hair density and diameter. A relatively new and innovative treatment, this makes use of the patients' own blood to generate the growth factor rich PRP.
Medical Management
This is the most common method for managing most cases of hair loss, especially when topical / adjuvant treatments have not been of sufficient help. More often, depending on the severity of hair loss, these treatments may be initiated along with adjuvant/ topical treatments.
Low Level Laser Therapy
Studies have shown the efficacy of this treatment in increasing the hair count, and decreasing shedding. However, this is an adjuvant treatment, and is often not adequate as a stand alone option.