Acne (pimples) is a skin condition where the oil glands that are present at the base of your hair follicle get blocked due to excess oil and dead skin. Acne happens because of the excessive reaction of sebaceous gland to increased hormone levels especially testosterone. The extra sebum blocks the pores around hair follicles. the dead skin cells which otherwise come out of the pores gets trapped. the mixture of sebum and dead cells gives rise to acne.
Acne is very common in face, neck and back. These may be whiteheads, blackheads and also few pus filled lesions. Nearly every one of us faces this problem at sometime or other. For some it is easily identified problem, for others it may be more troublesome. While some may develop acne during adolescence , for others it may start in their adulthood. Genetic factors, hormonal causes and environmental influences like diet – all have a role in producing, maintaining or exacerbating acne. Most people affected by acne are stressed , embarrassed about it.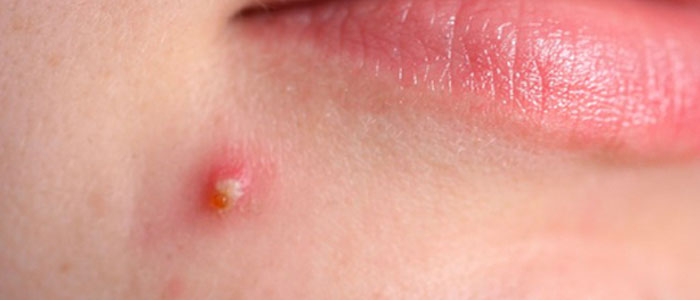 Other Causes of Acne:
Hereditary
Age related
Medical side effects
Weather
Food intake - foods high in refined sugars can cause acne
Dr. Shobana Sivaraja is an expert in acne treatment, and specialises in combining medical treatments for acne while simultaneously targeting and preventing acne scars using procedural treatments like chemical peels and lasers. This approach gives results faster, with less downtime.
At Nu Skin Cosmoderm Clinic, medical director Dr. Shobana Sivaraja will do detailed analysis your skin and understand the root cause to individualise the treatment depending on the grade of acne, possibility for scarring, and existing scarring. These treatments are often structured in graded manner, starting with medications like creams and tablets and proceeded to higher levels like chemical peels, microdermabrasion, lasers etc., By personalising doctor ensure that person with acne, begins with the most basic treatment, and proceeds to higher levels only if required.
In women with acne, there is a strong underlying link to hormonal causes – evaluation for this may require blood workup and /or ultra sonogram tests.